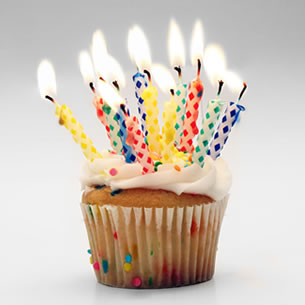 Yesterday was my birthday. Actually, it was also Ryan Andrews' birthday. Anyways, as I celebrated my birthday and thought about the year that had just come to a close, it made me also think about my spiritual birthday, the day that I was born into the family of God.

Salvation is a beautiful picture, full of transformation and change. As we learned in class, at salvation, the sinner becomes a saint through the substitutionary atonement that Christ performed on the cross, through the shedding of His perfect, sinless blood. Even though humans were the ones that disobeyed and sinned, Christ took the penalty that was rightfully theirs. At salvation, Jesus redeems the sinner and reconciles his relationship was God. Through all of this, the man is justified; God looks at the man and declares him not guilty in light of what Jesus did on the cross. And through the justification, the man is adopted into the family of God, a spiritual family, giving that man full rights to all the privileges that come with being in God's family (Romans 8:15-17).

So today, only a few hours after my birthday, I reflect upon my spiritual birth into His family. I thank God for sending His Son to die on the cross for me, to take the place that I completely deserved. I thank God for His grace in drawing me to Himself and allowing Himself to be found by me. I thank God for opening Himself up to me in relationship, revealing Himself to me. I thank God for offering me new life and helping me to conquer sin and old ways of life. Salvation is a wonderful gift that only God can offer. It is increasingly complex, and yet beautifully simple.